CANADIAN DOORMASTER – FAMILY OWNED AND OPERATED SINCE 1989
We believe that a Garage Door company can do much more than just install and service overhead doors. We like to think of our customers as partners, guiding them through the entire process of making their conception a reality. 
We're Canadian Doormaster and since 1989 we've been putting our expertise, experience and collaborative skills into all the jobs we've completed for our commercial and residential garage door customers. It's how we've become the primary Vancouver Garage Door company with 26 years of successful projects to date. It's why neighbours recommend us, corporations hire us for new construction and cities, districts and municipalities rely on us to keep things working through service contracts. It's what we bring to each job we take on, large and small.
​​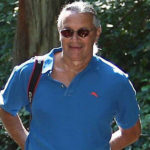 Hans Hart
Founder and President
With over 30 years of experience in the garage door industry, Hans is widely recognized as an expert in the field of garage and overhead door installation, trouble shooting and company management. Hans oversees the implementation and completion of many of the large corporate and commercial projects that Canadian Doormaster Electric Ltd facilitates. Hans also overseas the day to day operation of our Sunshine Coast facility.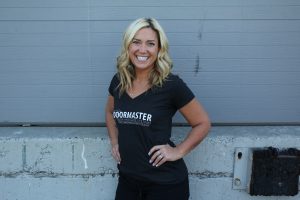 Colleen Mooney
Vice President / Door Diva
Colleen has been with Doormaster for eight years and now oversees all of the day to day operations. Our amazing Colleen also heads up our wholesale division and is passionate about all things doors! Her knowledge and expertise in the door industry is immense and she holds numerous certifications and qualifications. Colleen is also the mother of the future CEO, Cole Hart!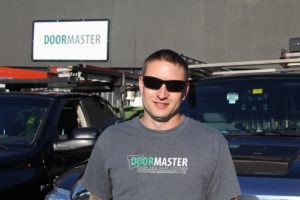 Kyle Hart
Master Technician
Kyle holds a Master Technician status from the International Door Association along with many other certifications. Kyle also runs our remote access system department overseeing installations for telephone entry and access controls, multi-door controllers, access base programming software, single door controllers, accessories, transmitters and wireless technology. Kyle has also developed several apps that are used throughout the garage door industry.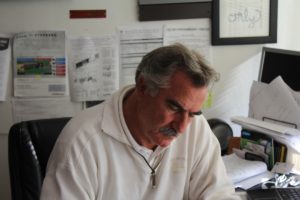 Mike Plecash
General Manager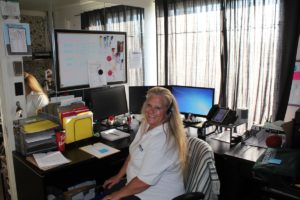 Kathy Doucet
Dispatcher
Since 2009, Kathy has been providing Doormaster with an incredibly organized dispatch division and is also our Burnaby office manager. Kathy has marvelous multi tasking abilities that makes us all stand in awe! Kathy was recently married to the love of her life in a beautiful outdoor setting and now loves being called "Mrs Doucet"!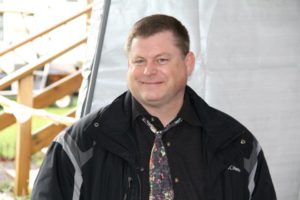 Rob Lylick
Residential Sales
Rob has been with us overseeing residential garage door sales and service for 6 years and has 15 years experience in the door business. If you need questions answered about residential garage doors, Rob is your guy!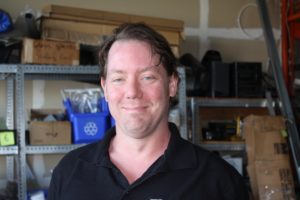 John Dearden
Warehouse Manager
John has been keeping our warehouses superbly organized for 6 years. Besides shipping and receiving all our orders, John also makes sure all our installers are fully stocked up when they leave for service calls and installations. You're bound to see John's smiling face when you visit Doormaster for a pick up!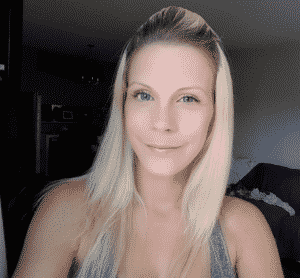 Meranda Riley
Accounts Payable
MMeranda runs Doormaster's North Vancouver location and account payable. She is your go-to for parts and remotes on the shore. Her experience in accounts payable, account reconciliation, and just about any other administrative task makes her a valuable asset to our team. When Meranda is not at the shop, you can find her spending time with her son, coaching various youth sports teams, or walking one of her many dogs.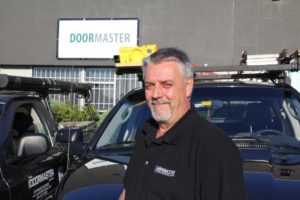 Louis Doucet
Fleet Mantenance
Louis has been with the company for 5 years and oversees the maintenance of all of our vehicles along with helping keep everything running smoothly in our warehouses and assisting on some of our residential and commercial installations.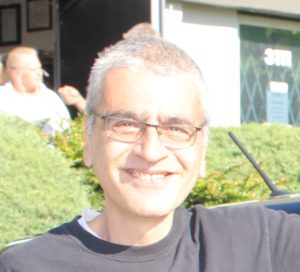 Andre Ghali
Installer / Serviceman
An article about Andre was featured in the Vancouver Sun. Read it here.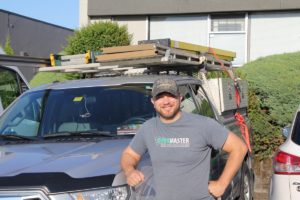 Ryan Creyke
Journeyman Installer
Ryan started his career in the door industry in 2001. His specialties include residential and light duty commercial, and is training alongside Kyle in commercial electrical, access control and industrial door and gate systems.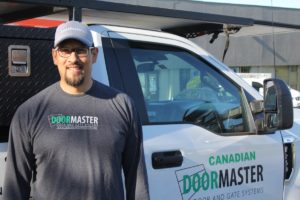 Josue Sosa
Lead Installer / Serviceman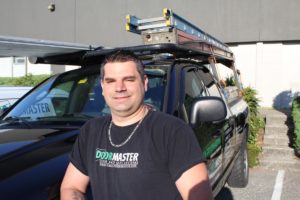 John Field
Sunshine Coast Manager, Lead Technician/Installer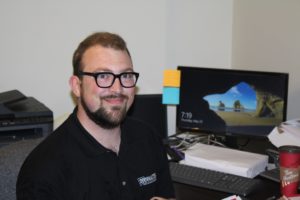 Andrew West
Invoicing & Accounts Receivable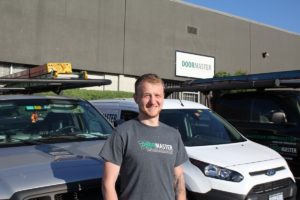 Joe Bartram
1st year Apprentice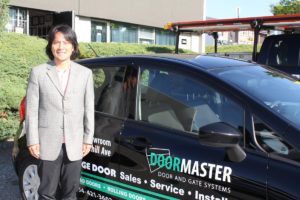 Yu Kwan Cheng
Head Bookkeeper
Canadian Doormaster in the community
Canadian Doormaster is the proud sponsor of various youth and adult soccer groups around the lower mainland, Sunshine Coast of BC and as far off as the Caribbean! Besides the "beautiful game" we also sponsor many local charity groups. 
UnHinged Women's Soccer Team
Dover Government School, Carriacou, Grenada, West Indies
Dover Government School, Carriacou, Grenada, West Indies
Halfmoon Bay Football Team
UnHinged Women's Soccer Team
We are well-known for our support for community events and we always appreciate these kinds of letters:
To all the vendors, suppliers, contractors and golfers on Bowen and off, a huge THANK YOU due to your generosity we are pleased to announce that our 12th Annual Irly Golf Swing was a huge success, raising over $19,000 - FORE the kids on Bowen. Thank you, see you all next year for our 13th
Good morning Kathy, I am pleased to inform you that we have received 2x baskets of garage door service package, total value $319 each as a prize donation towards our annual summer BBQ! We thank you and your team for participation and contribution. Have a lovely day! Thank you again kindly!
On behalf of my team, UnHinged, we SO appreciate the generosity of Canadian Doormaster for providing this awesome tent! It kept today's rain off our pregnant and injured players and kids ❤️ Thank you so much!